Fall Conference News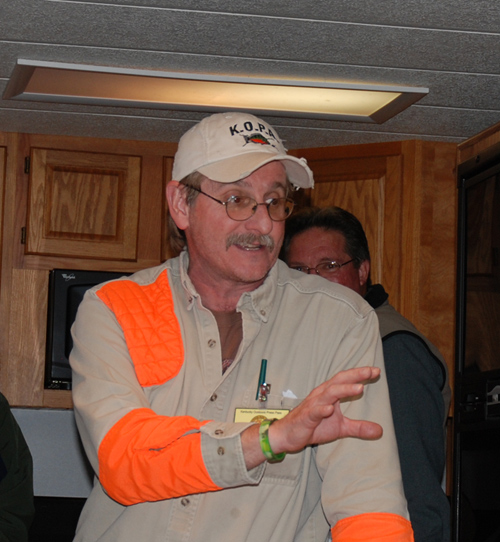 News: From president Tom Clay


Hi As we turn the corner of another year I want to reflect on our KOPA adventure this fall at Cave Run.

A small, but still adventurous group that enjoys swapping stories and doing whatever they can to hang on to the love of the outdoors. This is the first time that I have been to the lake without the presents of David (Crash) Mullins, yet I could still feel his whereabouts with every cast for the big musky. Crash was a great guide & friend, but I truly feel that he would be the first to say "Life goes on Hoss, enjoy it".

Now, new adventures await us & I feel that 2016 will be a terrific year & I look forward to seeing it through the eyes of the great outdoors. I would very much like to see KOPA grow this next year and pick up a few old face's that have not be around in quite awhile. Happy New Year to all!!!! See you in the woods or on the water...tc

Tom Clay

President Kentucky Outdoor Press Association (KOPA) http://kopa.us/
Weekend Outdoor Adventures WGOH-WUGO http://wgohwugo.com/staff.shtml
Greenup County Health Department Videos http://www.greenuphealth.com/videos.html
My Hunting and Fishing http://www.myhuntingandfishing.com/
Wrangler Network http://wranglernetwork.com/blog/caving-tips/
Kentucky Ambassador 2010 http://pageonekentucky.com/2010/10/13/2010-governors-ambassador-award-winners/


---
Update from the Secretary: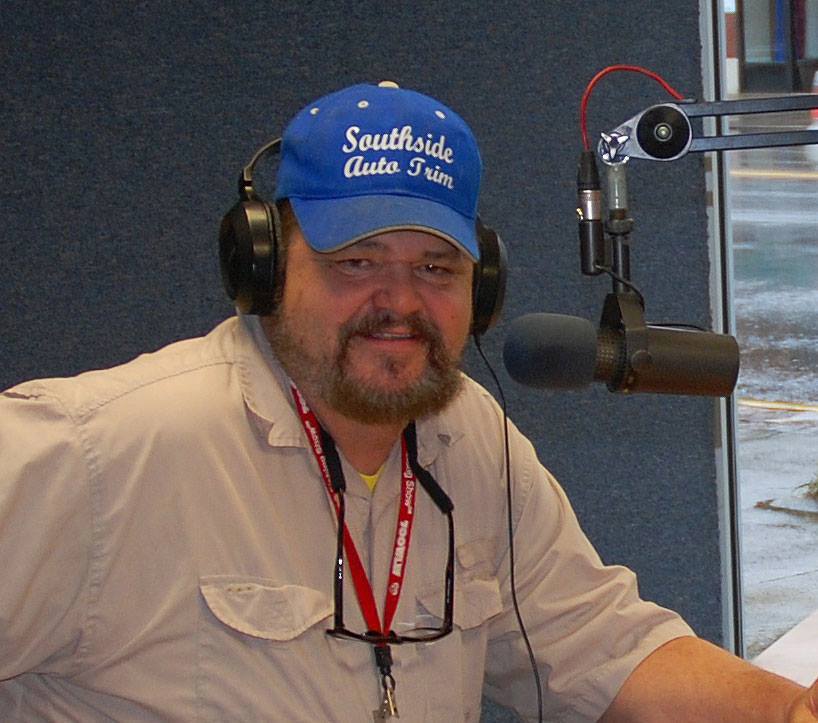 A lot has happened since the fall meeting, and it had delayed this newsletter; however, I want to ensure all of you that KOPA is alive and well. We had a great meeting. The auction was fun as usual. I want to thank both Remington and Mossberg for the Shot guns. If you missed this meeting, you missed a chance to pick up a gun at a way under the price you could buy it anywhere else. The same goes for a ton of fishing gear, hunting gear and outdoor cooking accessories, KOPA is grateful for our wonderful sponsors.

Minute of the last meeting: The KOPA annual business meeting was called to order by President Tom Clay at 1:35 in the afternoon of Oct. 10th 2015.

Tom, then said a few words about the passing of David Crash Mullins, Crash was a member of KOPA, and he passed away after a long battle with cancer.

Tom then called on Wanda Clay the treasure of KOPA for a report on KOPA finances she then reported that KOPA she broke down all expenditures and incoming, and she reported that we had one unusual reimbursement of 350.00 to Donna Patrick because she was unable to acquire the gun she had bought at the auction the year before she reported an ending balance of 9,940.62 at that time Chris Erwin made a motion that the treasure's report be accepted as read. The motion was seconded by Bob Danner, and the motion carried.

Tom Clay then asked Chris Erwin for the minutes of the last meeting to be read into the record after the reading Soc Clay made a motion that the minutes be accepted as read the motion was second by Tom Clay and the motion was carried.

At that time, Tom went over new business, including the website at that discussion, Wanda asked about the policy of KOPA in reference to sending flowers to members or family that have passed. After some discussion, we decided to develop a KOPA card to be sent to members and family of members.

Then Wanda Clay brought up our continued committed to send a kid to camp… Soc Clay then made the motion that we send one kid to summer camp. Bob Danner seconds the motion and the motion carried.

Tom then asked for any other new business, Chris Erwin made a motion that we pay all outstanding bills the motion was seconded and the motion was carried.

We also had a discussion on Soc writing everyone before each meeting to try to get as an accurate number of people coming as possible.

We also had some discussion on thanking all the people that sent us items for the auction.

A motion was made to retain all officers holding office now until next year the motion was seconded by Wanda Clay, and the motion was carried.

Soc Clay made a motion to adjourn the meeting at 2:25 Oct. 10 2015 the motion was seconded by Chris Erwin, and the motion was carried.

I hope to see you at the next meeting until then Merry Christmas & Happy New Year!

Chris Erwin

Contributing Editor/Publisher
Kentucky Angling News Magazine
Outdoor Editor for the Greater Ashland Beacon
Secretary of the Kentucky Outdoor Press Association
Author of Camping Kentucky
Co-Host of the"Outdoor Show"WGLC 105.7 Kookhits Radio


---
KOPA Dues

KOPA memberships are due on January 1 of each year. KOPA starts collecting dues at the annual fall meeting for the upcoming year. If you didn't attend the meeting or haven't mailed in your dues. We are collecting them now.
Dues have not changed they are $10.00 and $20.00 for supporting members. You can send them to.

Wanda Clay
POB 515
South Shore, KY 41175
(ph-fax) (606) 932-4126

---
In this issue:

• News from the President
• Secretary Report
• Dues Notice
• Soc Clay
• After the Splash

KOPA Website Links

• Home Page
• Members Page
• Officers
• KOPA Blog
• Supporting members


---
How about a good reason to attend the conference
2015 KOPA Auction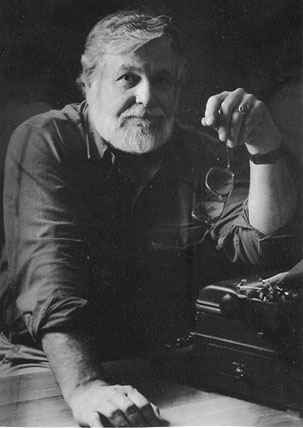 Folks, I have been attending outdoor media annual meetings since the mid-1960s. I've never gone to one that didn't profit me both in entertainment and advanced knowledge of our business.

KOPA is much like the Outdoor Writers of America (OWAA) meeting general cost about $1,000, depending on travel cost. I've seen enterprisingly member's chunk half or more of the expense away by choosing lower cost hotels in the area of the meeting, sharing a room or a ride or striking a tent and having double the fun. The rewards are high. The ability to share information with some of the best in the business is invaluable. Gaining friend's that lasts a lifetime- who are in your business is tremendous.
The big boys are places where you can touch base with leaders of the outdoor industry, check out the latest trends in what works in the business, how it's trending. These meeting put you right in the middle of it!

KOPA is not yet large enough to attract many supporting members, though one or two may show up on their own. However, look at the other rewards. Where else can you attend a media meeting that is damn-near free! Where else can you hop-non with the likes of Chris Erwin, author, writer, photographer, computer guru and one of the better anglers to hold a rod.

What about Tom Clay. Tom spend six years in Nashville learning the entertainment business. He now applies that knowledge to his TV, Radio, advertising and speaking engagements. Chatting with these members is a first-class experience. Look at G.Sam Piatt and Soc Clay, who have a combined 100 years in active photojournalism. Perhaps two of the most shiftily acclaimed outdoor talents in the world!

If you believe that KOPA is not the right station for you. We understand and encourage you to look elsewhere. KOPA brags it is one of the smallest, but one of the most professional organizations in America. We ask that you make every attempt to attend our annual meeting. The leadership of SEOPA must prepare for the possibility you will show up. That means, food, housing, entertainments, guises, etc., It must be arranged for those who come.

If you really hope to become a professional outdoor communicator, myself and the other faithful members of KOPA wish, you give you a warm welcome at our next gathering.

Soc
---
After the Splash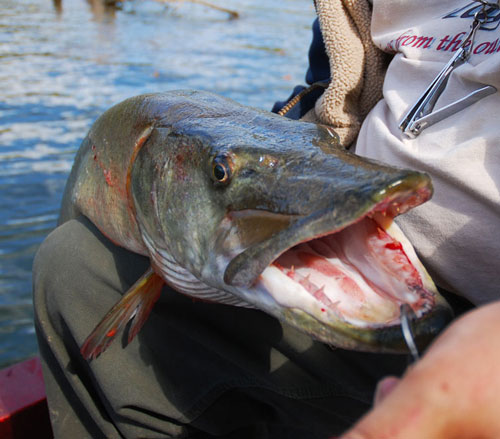 If you are a regular reader of this column, you know I took an unwanted dip in Cave Run Lake last week. While I drown my phone, I hit in the water wearing enough clothes to turn me into a human anchor. And picking up a few new nick names from my fellow writers; I decided it wasn't going to stop me from getting on the water and catching fish.

On Sunday after the KOPA conference, I headed back to what my family calls Littlebear Fish Camp. I would be staying here the rest of the week, and I had a few things planned. To begin with my old friend Larry Kitchen would be coming on Monday and staying until Tuesday.

Then on Wednesday and Thursday I would be fishing with my Daughter Christy Thomas, on Friday, Saturday and Sunday. I would be fishing with my son Scott Erwin.

The weather forecast was up and down some good weather and two cold fronts one at the beginning of the week and one at the end of the week. Knowing this it was obvious the fishing wasn't going to be stable, and it was going to take work to staying on top of what would catch fish.

I picked up Larry at the Poping Rock Ramp Monday morning, after storing away some gear we went up the river to try our luck. It didn't take long to realize it was going to be a challenge; the wind was blowing our boat around like a toy boat in a wind storm.

We both believed the fish (Bass) were going to be on the channel trees, and we felt the Muskie was going to be on flats and points in shallow water near deep water. Why we felt this way was because of the dropping water, and the knowledge that these fish would start focusing on shad instead of crawfish and other bait near the bank. As it turns out, we were half right; the Muskie was exactly where we thought they would be. However, the bass were scattered some feeding around fallen trees near the bank, and some were out on the tree lines in deep water where we had caught them in years past during this time of the year.

Over the week, I would catch fish with everyone I got to fish with, and they all caught fish as well. When it comes to bass, we just count fish; it's sort of a competition the fish are the winners; we just count how many we each catch, taking pictures of fish over 16 inches (to have something to show you), and we release them as we catch them.

The Muskie if we are lucky enough to catch any, they get measured, photograph and released. For the sake of space and going over all the people I had in the boat, I just want to highlight a couple of fish to give you an idea how we were catching them.

Over the course of the week totaling all the bass, we managed to catch about 97 bass, only eight would be over 16 inches, the top of the Cave Run Lake Slot. The balance would be between 10-16 most of which were in the slot 13-16. In the Muskie department, we caught nine, five of which were juvenile fish in the 19-25-inch class the other four were 44, 43, 43, and 38 inches. The bass were caught on spinnerbaits, crankbaits, and soft plastic bait called a beaver.

The bass during the cold fronts moved down in the water column, and we caught them on the Beaver. On the sunny days, we caught them on the spinnerbaits and crankbaits. All but two of the Muskie was caught on Crankbaits (small crankbaits on eight-inch steel leaders) fishing around laydown trees.

I was fishing with Kitchen when I caught the 44 incher, and if it wasn't for Larry, the first one would have never made it to the net. I was using a bass crankbait no leader when I hook this fish. It ran straight at me and under the boat, I just held on to my 17lb line and let the fish plow… then I felt it coming up, and I know it was going to break the water, Larry was standing on the rod-locker waiting to see it. When it exploded right in front of him… he let out a war-hoop. What-a-fish he yelled! Then he said, "What did you hook it on"? I responded, that little crankbait no leader. He looked up at me… we ain't getting that fish in, he said, with this grin from ear to ear. Then the fish broke the water again right next to the boat; Kitchen quickly slid the net under her, and she drove down into it, whew… I felt a rush of relief; it took both of us to lift her in.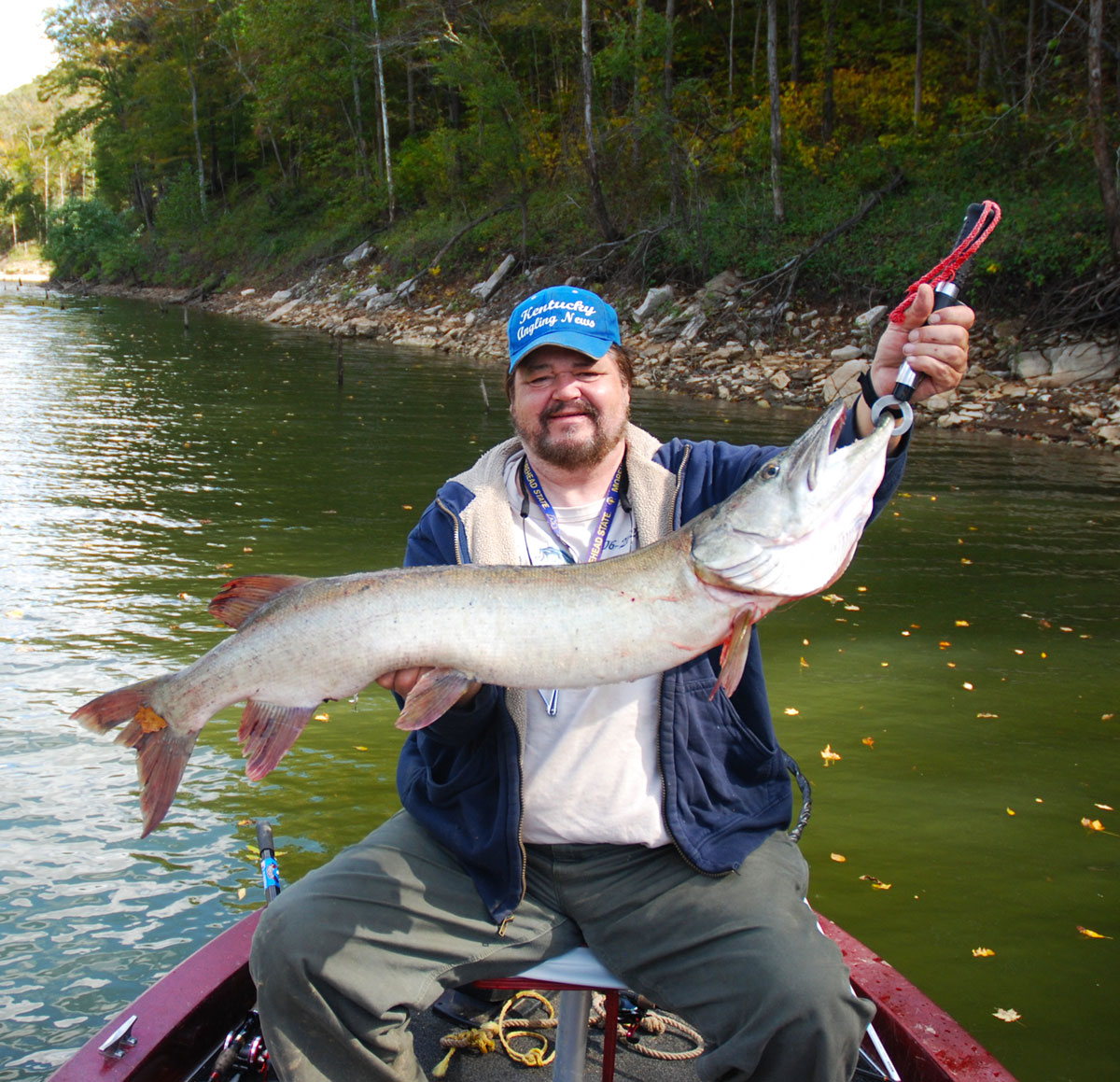 ---
Established in 1902,
Buck Knives manufactures knives for those that love the great outdoors.